Bluegrass Orthopaedics is proud to acknowledge our latest Comeback Champion - Ms. Sharon Koontz! After a few years of conservative treatment, Sharon knew it was time to discuss a total knee replacement when pain began to increase while walking, riding her horse, and even long periods of standing. "On recommendations from a friend and family member, I made an appointment with Dr. Greg D'Angelo for an assessment," remembered Sharon. "I immediately liked him, and after seeing my X-Rays, I asked Dr. D'Angelo if he could fix me. His immediate reply was 'Yes I can'. His confidence convinced me to schedule knee replacement surgery that day."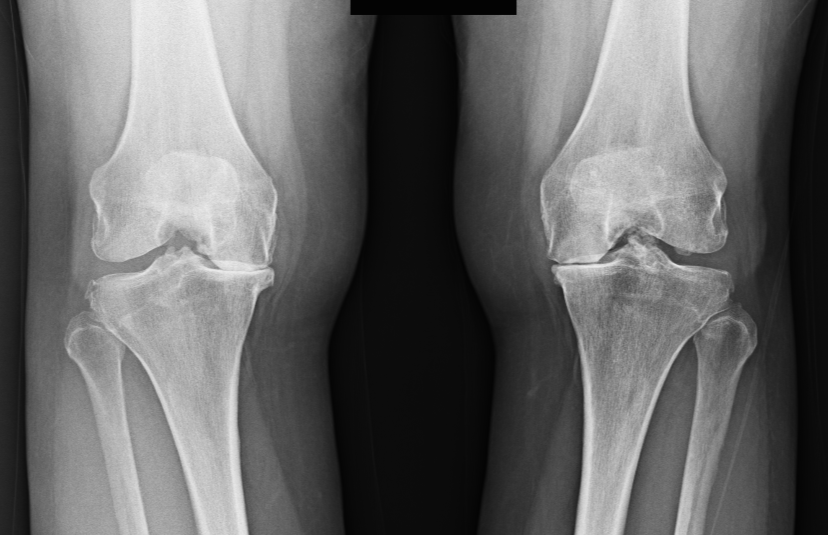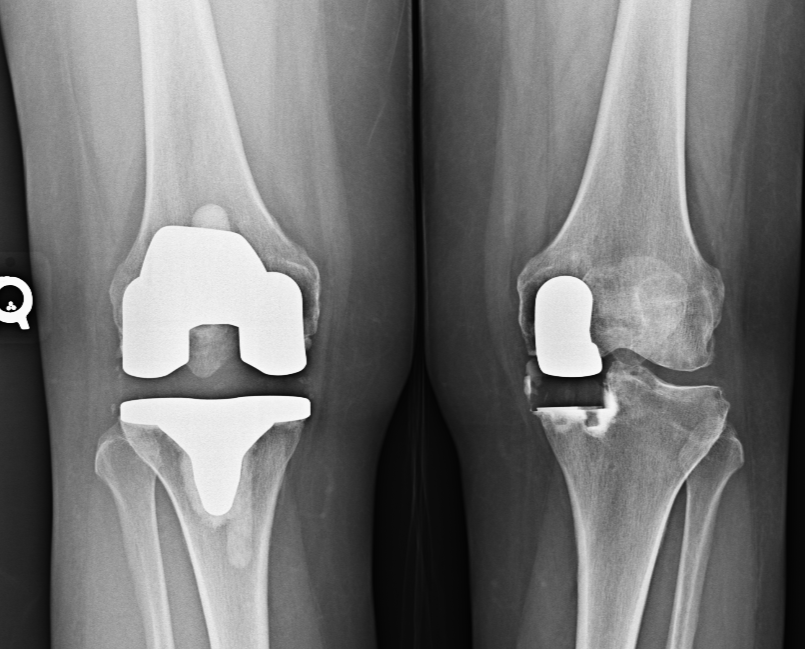 For Sharon's case, the pre-op x-ray demonstrated narrowing of the medial compartment of both knees, which is consistent with primary anteromedial osteoarthritis. Fortunately for Sharon, while her right knee would require a total joint replacement, her left knee would only require a partial knee replacement.
"The care and attention I received from the BGO staff was outstanding... I had 2 weeks of excellent home therapy then continued my PT close to home in Frankfort. I received customized care due to my desire to strengthen my knees to be able to mount my horse."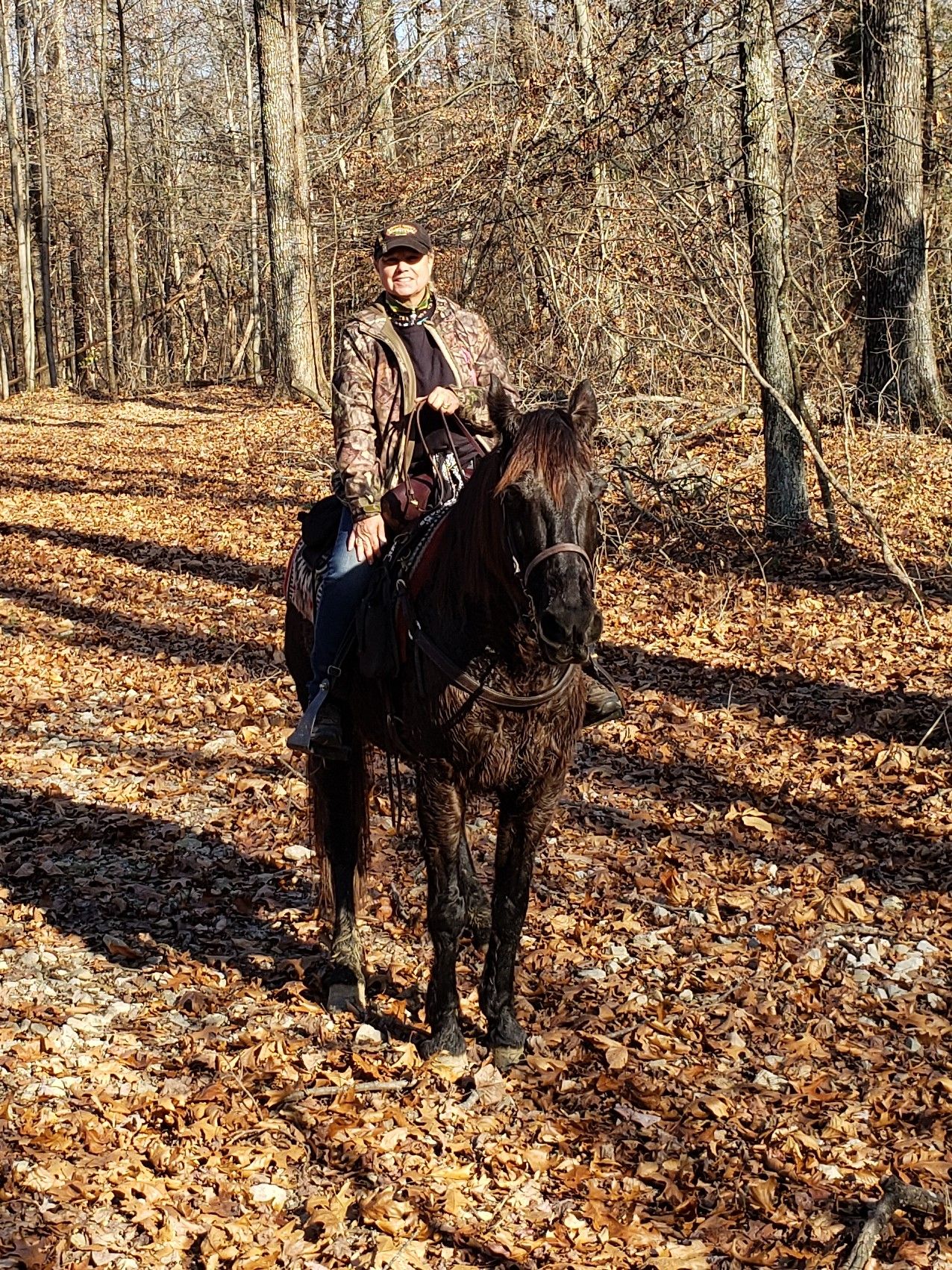 "For those of you who are afraid of knee replacement surgery, I was one of you, but two months after my total knee replacement I was riding my horse! After my second surgery I was riding my horse in the Shawnee National Forrest for 12 days! Dr. D'Angelo gave me my life back. It has been life changing because I am no longer bow-legged and the bonus, I'm an inch taller! To be able to stand straight relieved me of my back pain too. I am eternally grateful to Dr. D'Angelo for fixing me. And so grateful to his staff and the PT staff for my wonderful recovery. I highly recommend Bluegrass Orthopaedics!"
Everyone at BGO is very happy that Sharon is doing so well, and thank her for the kind words!

To learn more about our total joint specialist Dr. Greg D'Angelo, please click here!