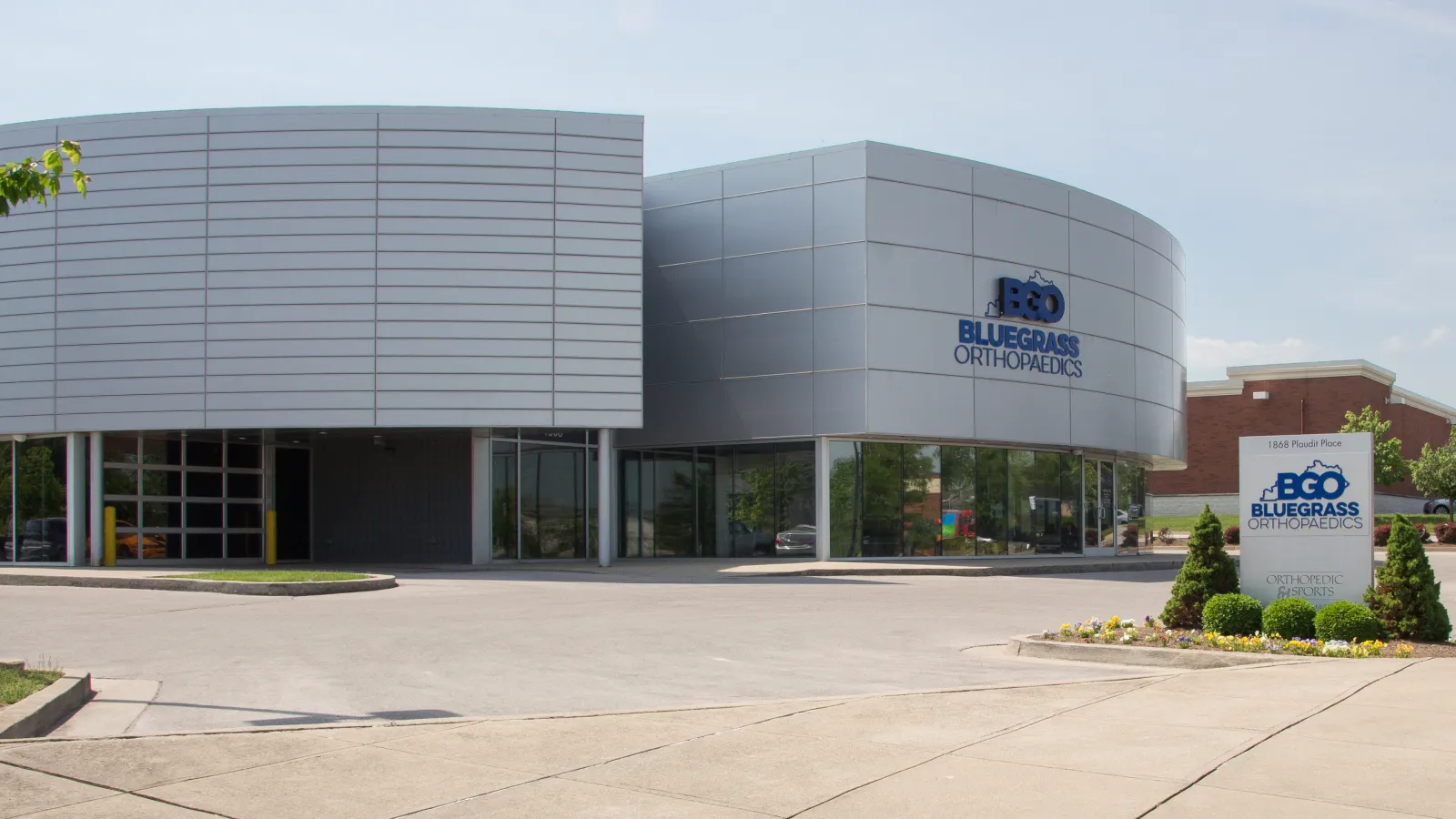 FAQs
FREQUENTLY
ASKED QUESTIONS
Online Bill Payment
WANT TO PAY YOUR BILL ONLINE? ONLINE BILL PAY IS OFFERED ON OUR PATIENT PORTAL, MY WEB CHART.

Registration is required to gain access to My Web Chart. Please email the following information to info@bluegrassortho.com

Patients personal Email address
Patients date of birth
Patients last four digits of his/her social security number

Once the patient is verified a registration request email will be sent to complete the process.
Your Appointment
NEW PATIENTS ARE REQUESTED TO BRING:

All pertinent medical records, x-rays, and referral paperwork.
A completed copy of the new patient information sheets mailed to all new patients.You may also print out a patient information sheet form here.Please bring these completed forms to the office at the time of your first visit, do not mail them. Completion of the necessary paperwork prior to your appointment date will increase the efficiency of your visit.

ALL PATIENTS ARE REQUESTED TO:
Present all current insurance card(s) at each visit
Obtain any required insurance referrals depending on plan.
Please dress so that your injury area can be most easily examined and/or x-rayed.For example, wear shorts if you visit for a knee problem, etc.

TO CANCEL AN APPOINTMENT, PLEASE LET US KNOW AT LEAST 24 HOURS IN ADVANCE SO WE CAN GIVE THAT TIME TO ANOTHER PATIENT.
Medication Refills
Prescription requests for medication are to be called into the office between 9:00am and Noon, Monday through Friday only. Requests phoned after noon will not be addressed until the next clinic day. All requests are sent to our prescription voicemail line.

PLEASE LEAVE THE FOLLOWING INFORMATION WHEN REQUESTING A REFILL:
Your Name & Telephone Number where you can be reached
Pharmacy Name & Telephone Number
Your Date of Birth
Name of Medication requested
Allergies to medications
Your Doctor's name

Please call the office and request your refill BEFORE you use your last dose. If you have an emergency and need to speak to a clinical employee, dial 0 and the operator will page someone to assist you.

UNLESS OUR OFFICE CONTACTS YOU WITH QUESTIONS, YOU SHOULD CHECK WITH YOUR PHARMACY AFTER 4:30 PM. YOU SHOULD NOT CALL TO SEE IF THE DOCTOR APPROVED YOUR REFILL AFTER LEAVING A MESSAGE ON THE PRESCRIPTION LINE.
HAVE ANOTHER QUESTION?
Whether you have been referred by your physician or are seeking a second opinion, contact us today to arrange an appointment. With our active lifestyles, we often don't take the time to treat our bodies correctly. Whether over time or all of a sudden, injuries can occur and we need the medical advice and treatment of experienced physicians. When an injury affects the musculoskeletal system, you need the care of an orthopaedic physician.