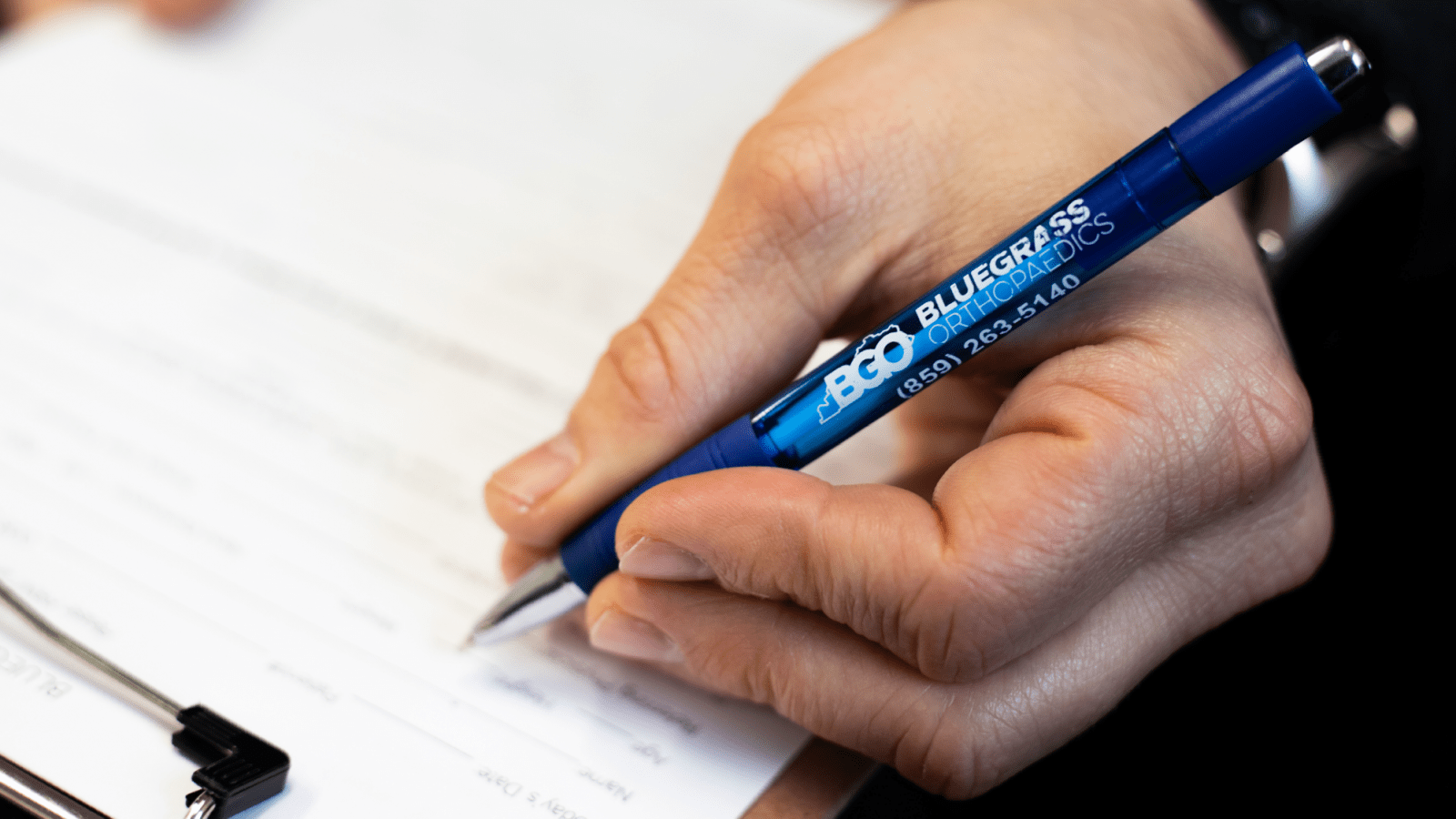 Patient
Forms
REQUESTING MEDICAL FORMS
The correspondence/medical record staff at Bluegrass Orthopaedics works with your physician to complete the various required forms including Disability, Insurance, Banking, Medical Records Requests and Handicapped Parking.
On average we receive 50-75 form requests per day for forms. The staff works diligently to ensure that all the forms are completed correctly. In order to properly process your request and treat everyone as fairly as possible, we need 7-10 days. At the time of your request, you will be assessed a charge for the completion of your form.
OFFICE FORMS
The forms here may be used for new and established patients to provide our office the most current information about you, your health status, your contact information and your insurance coverage. To save time at your next appointment, please complete the forms prior to your appointment and present them to the receptionist upon check-in.