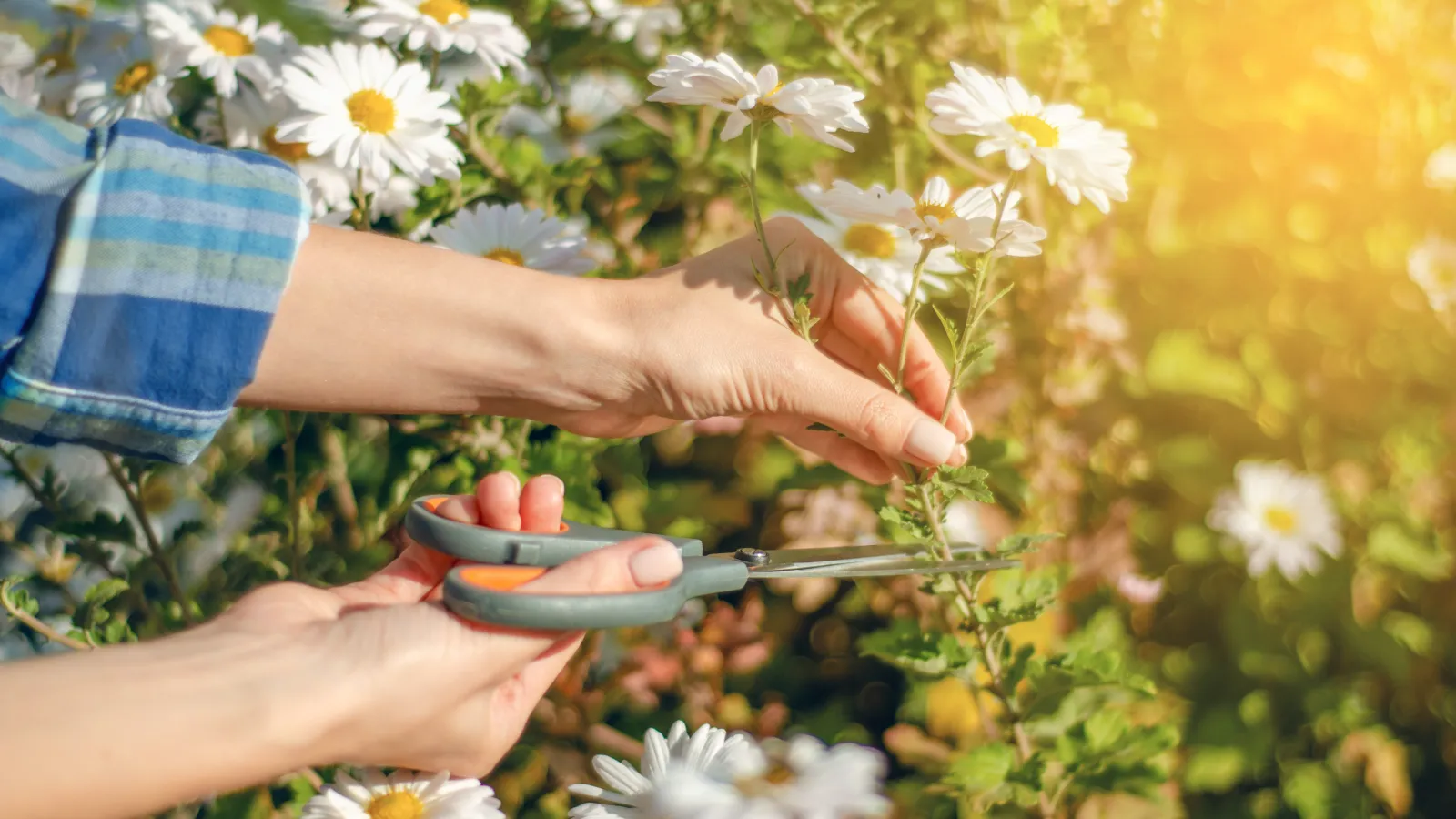 Carpal Tunnel Syndrome:
Minimally Invasive Treatment

A New Way to Treat Carpal Tunnel Syndrome
Faster Recovery!
Bluegrass Orthopaedics in Lexington, Kentucky is dedicated to ensuring our Lexington and central Kentucky patients have access to the best options to help restore their strength, function, and their active lifestyles. That dedication has led us to continue to offer the latest technologies in orthopedic care. BGO's Dr. Victor Marwin, a fellowship-trained hand and upper extremity surgeon, offers minimally invasive procedures with same-day relief for one of the most common orthopedic ailments - carpal tunnel syndrome.
Carpal tunnel syndrome can have several possible causes, but it is typically characterized by the compression of the median nerve in the wrist and hand. This nerve passes through a small passage in the wrist known as the carpal tunnel. When the tunnel becomes narrow or the surrounding tendons swell, pressure is placed on the nerve, resulting in a range of issues.

Symptoms of carpal tunnel syndrome may include:
Pain or a tingling sensation from the hand up to the arm
Numbness, tingling, & pain in the hand and fingers, which may be worse at night
Weakness in the hand & difficulty gripping and holding objects
Why Choose Minimally Invasive
Carpal Tunnel Release?
Carpal tunnel syndrome is a common condition that can often be treated without surgery. However, if non-surgical methods don't provide relief, a surgical treatment called carpal tunnel release may be necessary. In the past, this procedure was performed using an open technique, which involved a two-inch incision in the wrist. The surgeon then cut the ligament covering the carpal tunnel to relieve nerve pressure, and sometimes removed tissue around the nerve.
Today, there are more advanced surgical options available, such as endoscopic carpal tunnel release. This technique involves a smaller incision and the use of small instruments and video from a camera inserted into the wrist. While both the open and endoscopic techniques involve scarring, limited postoperative hand mobility, and an extended recovery period with hand therapy, there is now a new option available in Lexington, KY.
At Bluegrass Orthopaedics in Lexington, KY we offer Carpal Tunnel Release with real-time ultrasound guidance and UltraGuideCTR™, a procedure that uses ultrasound guidance to provide fast relief with minimized recovery time. The ultrasound delivers highly accurate imaging of the wrist anatomy for advanced precision and efficiency. If you're experiencing carpal tunnel syndrome, contact us at Bluegrass Orthopaedics to learn more about our advanced treatment options.
Benefits of Minimally Invasive
Procedures Include:
Most of our patients can return to work and other activities within 3 to 6 days.

We offer convenient in-office treatment and same-day recovery.

Our minimally invasive procedure results in a minimized wrist incision, leaving minimal scarring without requiring sutures.

Postoperative pain management only requires over-the-counter medications.

After the procedure, patients require less hand therapy than usual.

Our treatment allows for a rapid recovery with immediate use of the hand.
We Can Help
Trust the Best
In-Office Procedures
We offer in-office procedures for various surgeries, which significantly reduces the cost for our patients compared to traditional methods. Our aim is to enhance the quality of care while minimizing the financial burden on our patients, ultimately providing greater value to those who are most important to us.
Advantages:
No general anesthesia = no nausea or vomiting
Much less cost to our patients
As safe as formal operating room
Equivalent or even better outcomes
No need for a driver
You can eat and drink like normal
If you have health problems you can avoid anesthesia
You get to talk and ask questions during the procedure, leading to better communication & more time with the surgeon
We have worked diligently to set this up because we believe it is better for you, the patient.
You have CTS treatment options...
Using real-time ultrasound guidance, carpal tunnel release (CTR) can be performed in a clinic setting and offers a recovery time you can measure in days, not months. Find out if CTR with ultrasound guidance is right for you.
Benefits of CTR with ultrasound guidance:
There's a proven way to get rapid relief from carpal tunnel pain and return quickly to normal activities. Thanks to a low-profile, safe, and effective instrument called UltraGuideCTR™ — and real-time ultrasound guidance — Dr. Marwin can perform CTR in his clinic using one small wrist incision. Afterwards, you'll be able to resume activities as tolerated. And most patients can return to work and the activities they love within 3 to 6 days.
What to expect:
Most patients are pleasantly surprised at how simple carpal tunnel release is with UltraGuideCTR™ and real-time ultrasound guidance.

As an outpatient procedure, you will have minimal preparation requirements and your visit to the clinic should be less than 2 hours. Dr. Marwin will provide you with post-procedure care information, and then you're on your way. Yes, it's really that easy!
Expected cost:
Carpal tunnel release is generally covered by commercial insurance and Medicare. Patient payment responsibility will vary based upon your benefit plan established by your insurance carrier and the "site of service" of the procedure. Check with your insurance carrier and care provider – prior to any medical services – to verify your financial responsibility.
Recommended
Videos
Victor Marwin, MD, MBA
Physician Profile
Patient Testimonial: Minimally Invasive
Carpal Tunnel Surgery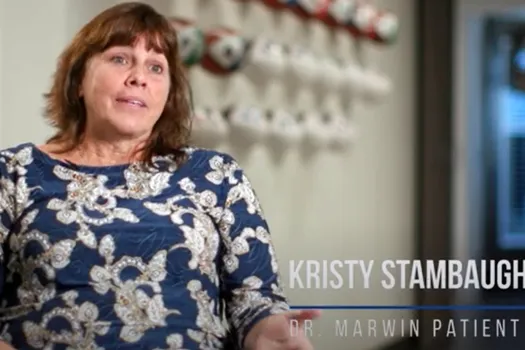 Patient Testimonial: Minimally Invasive
Carpal Tunnel Surgery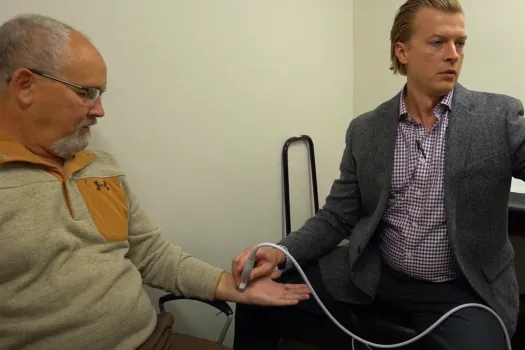 Patient Testimonial: Minimally Invasive
Carpal Tunnel Surgery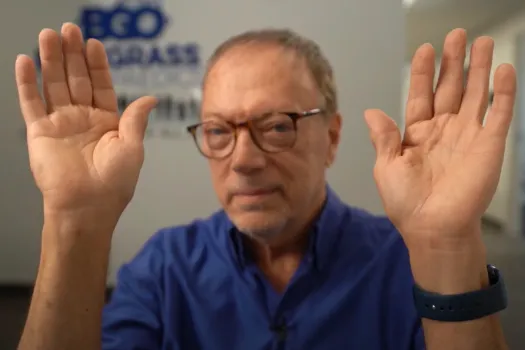 Victor Marwin, MD
Carpal Tunnel Syndrome | WKYT's Everyday Kentucky
Lexington, KY
Area Information
If you're tired of health care systems deeming your pain non-urgent and making you wait for months or even years for surgery, there's a better alternative available. Don't waste any more time, let Bluegrass Orthopaedics assist you in regaining your well-being and reclaiming your active lifestyle. We are dedicated to making the surgical process smoother and faster, ensuring you get the relief you need as soon as possible.