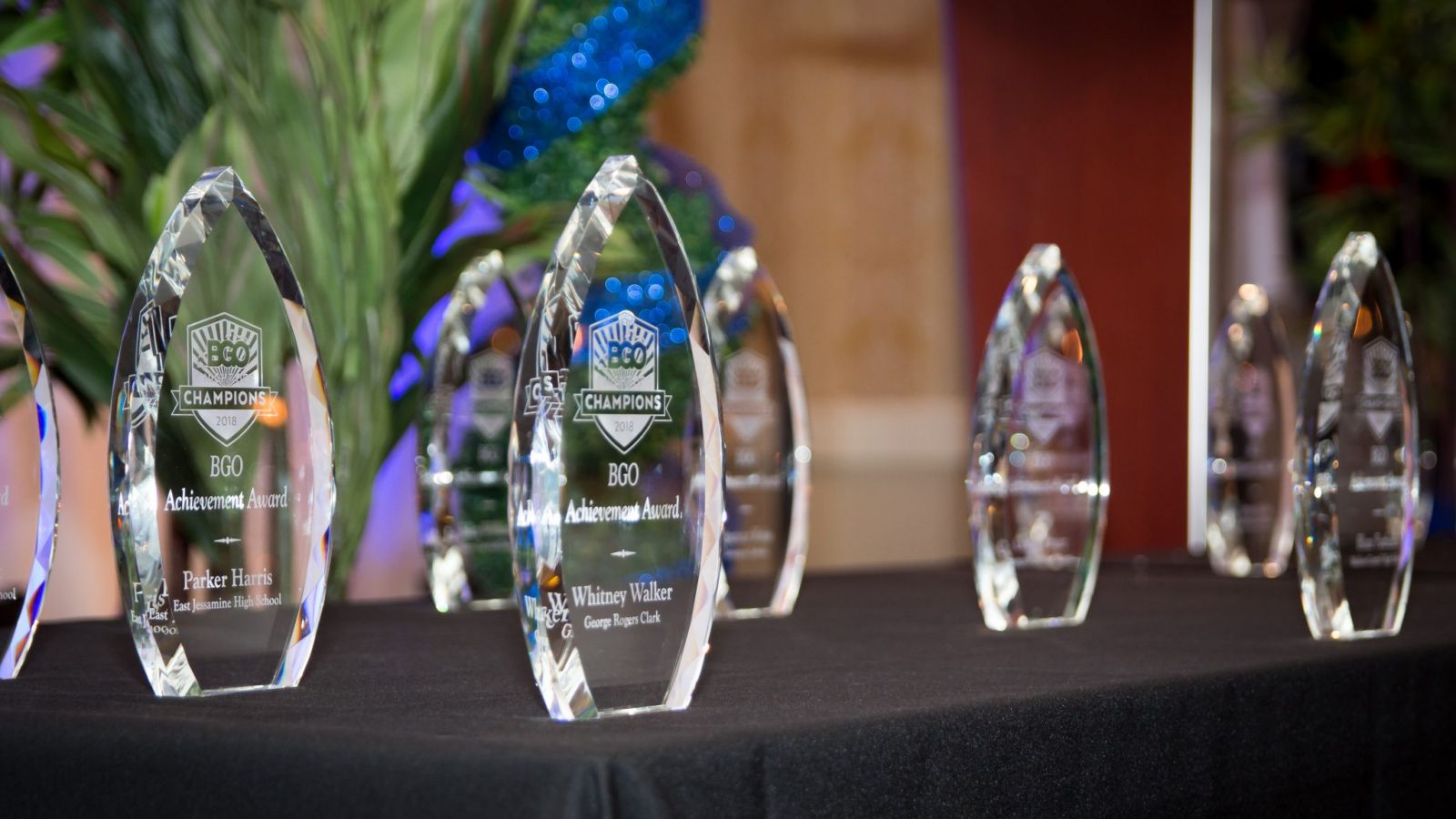 BGO
Night of Champions
The Bluegrass Orthopaedics Foundation, a non-profit organization, is proud to sponsor the fourth annual BGO Night of Champions. This event will be held on Sunday June 14th, 2020 at the Marriott - Griffin Gate beginning at 6:00PM (rescheduled from April due to COVID-19). The evening is a celebratory event for those individuals not always recognized with awards or accolades. The BGO Champion Award will be given to two very deserving individuals, one male and one female, from the central Kentucky area.
6:00PM - Reception & Silent Auction
6:30PM - Banquet
2020 Keynote - Olympian Dallas Robinson
Robinson, a graduate of Oldham County High School, Eastern Kentucky University, & Campbellsville University, is a hall of fame athlete and coach. During the entire time Robinson was a soldier and a Team USA athlete, he was also a high school and collegiate track coach, and continues to coach today.

He is the States' only ever three-sport Team USA qualifier - USA Rugby Sevens, USA Rugby Fifteens, and USA bobsled two and four-man national team. In '08 he was ranked 1st in the United States in the 55m Dash and top-10 in both the 60m and 200m races. As an active U.S. Soldier, he competed three years as a team USA bobsled athlete and an Olympic team competitor. Robinson was also one of three soldiers who competed in the 2014 Olympics in more than one sport. As a bobsled athlete, he broke five Olympic Training Center records. Competing in the World Championship Team event in 2012-14, he collected three World Cup medals. While serving in the U.S. Army, he graduated first in his training class, receiving the title Soldier of the Cycle and was promoted to Sergeant in just 11 months of service. Robinson received the Meritorious Service Medal, the highest non-combat medal a soldier can receive.

2020 BGO Champion Winners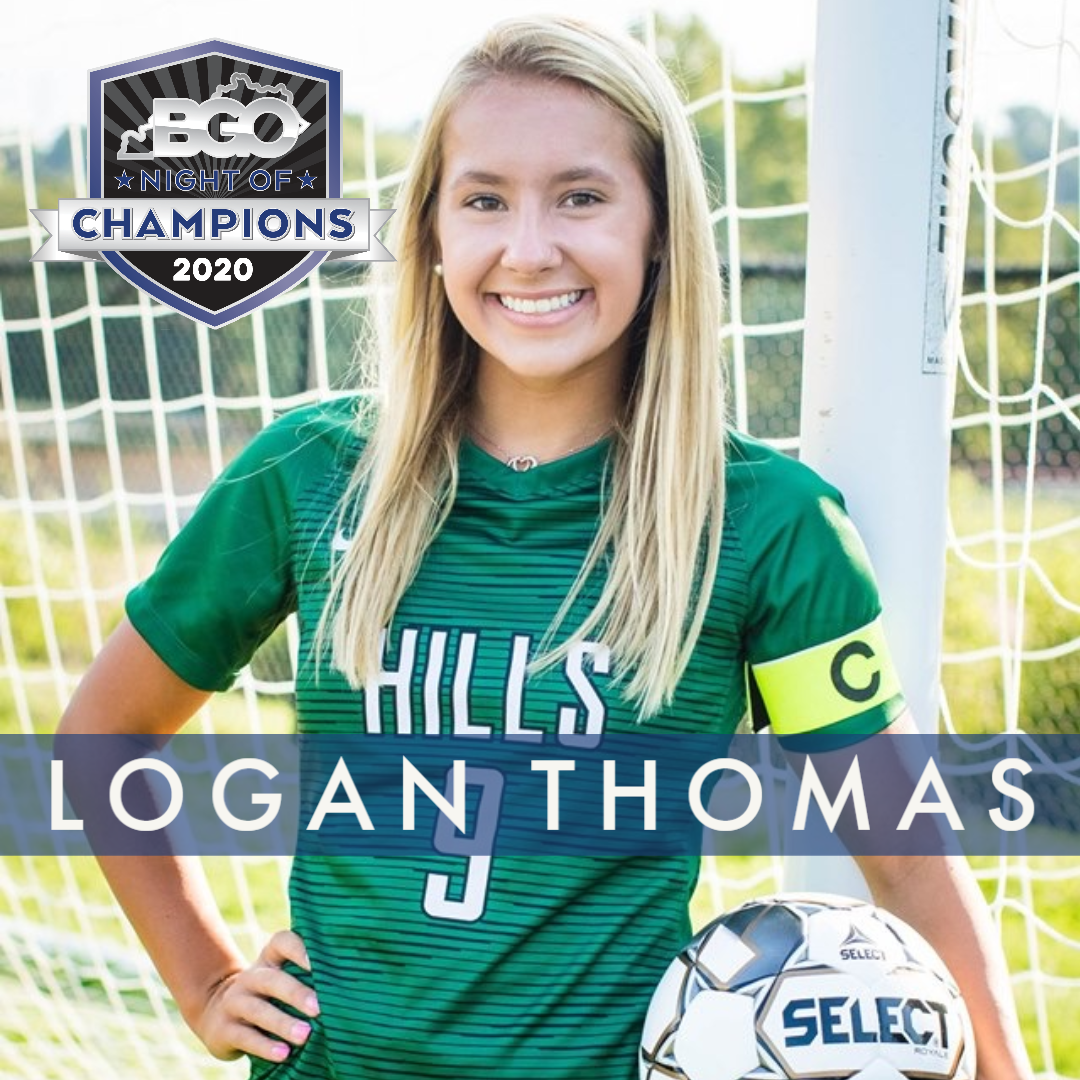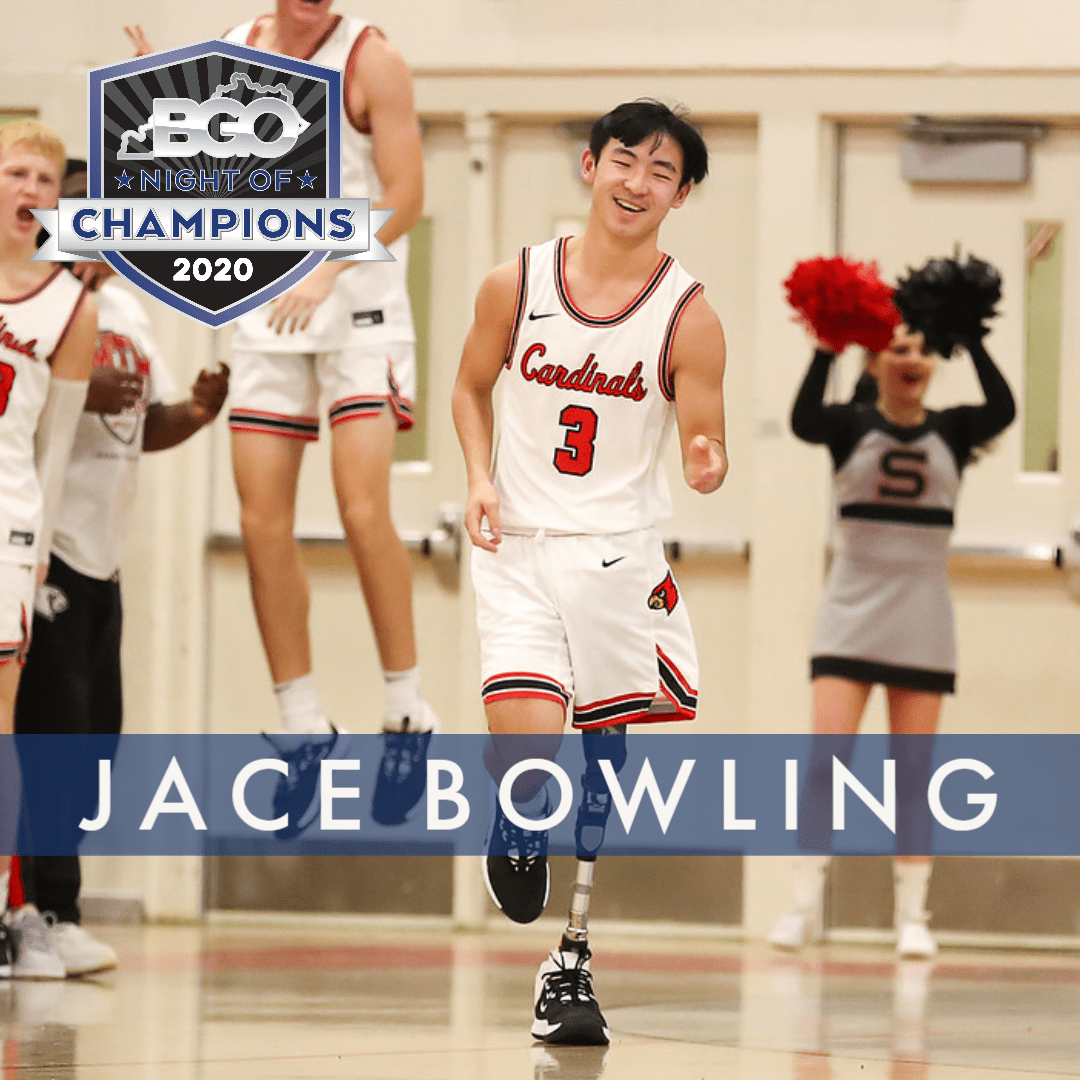 2020 BGO Achievement Award Recipients
Bourbon County High School - Austin Lay
Boyle County High School - Eli Goggin
Boyle County High School - Faris Allahham
Dunbar High School - Peyton Gash
Estill County High School - Kaylee Riddell
George Rogers Clark High School - Hannah Curreri
Henry Clay High School - Buddy Goodwin
Henry Clay High School - Olivia Greinke

Henry Clay High School - Van McKinley
Lexington Catholic - Alexis Brock
Lexington Christian Academy - Aliesha White
Lexington Christian Academy - Mackenzie Buckler
Madison Southern High School - Destiny Dooley
Sayre School - Maggie Little
Scott County High School - Philip Garner
The BGO
Champion Award
This award is unique as it honors student-athletes at the high school level who have distinguished themselves by overcoming adversity or injury, and returned and excelled beyond expectations in their respective sport(s). The award is accompanied with a $2,500 scholarship per individual.

The BGO
Achievement Awards
These awards are given to central Kentucky high school student-athletes who have distinguished themselves in the classroom, in their community, on the playing field/court, and have been high achievers in every aspect of their life. Each high school in the central Kentucky area will have an opportunity to nominate individuals for this award. The award is accompanied with a $500 scholarship per individual.

2019 Champion Award
Recipients
Female Champion Winner
Audrey Rawls, Dunbar HS
Male Champion Winner
Vaughn Hall, Lexington Catholic HS
2019 Achievement Award Recipients
Bourbon County High School - Matthew Dampier
Dunbar High School - Meredith Phillips
East Jessamine High School - Lindsey Rose
Estill County High School - Amelia Farmer
George Rogers Clark - William David Henry
Henry Clay High School - Allison Tripure
Lafayette High School - Lindi Debilzan
Lexington Christian Academy - Grace Jacobs
Lexington Christian Academy - Kyle Rode
Madison Central High School - Ethan Hahn

Madison Southern High School - Zaria Carter
Model Laboratory - Savanna Gullett
Rockcastle County High School - Selicity Broaddus
Rockcastle County High School - Gracelyn Owens
Scott County High School - Bryan Hudson
Scott County High School - Michael Moreno
Tates Creek High School - Garrett Belcher
Tates Creek High School - Kenzie Putteet
Western Hills High School - Peyton Cody
Woodford County High School - Emily Hestand
2018 Champion Award
Recipients
Edie Meyer
West Jessamine High School
Logan Nieves
Lexington Christian Academy
2018 Achievement Award
Recipients
Bourbon County High School - Kenton Edwards
Paul Laurence Dunbar High School - Savannah Dudek
East Jessamine High School - Parker Harris
Franklin County High School - Kindall Talley
George Rogers Clark High School - Whitney Walker
Henry Clay High School Jalen - Thomas Williams
Lexington Catholic - Spencer Kriss
Lexington Christian Academy - Colten Crager
Madison Central High School - Blaze Pacheco
Madison Southern High School - Angelo Ou
Model Laboratory School - Peyton Erslan
Sayre School - Isabel Pergande
Scott County High School - Landen Easley
West Jessamine High School - Ashley Miller
Woodford County High School - Emma Boebinger

2017 Champion Award
Recipients
Summer Coleman
West Jessamine High School
Adam Bender
Woodford County High School
2017 Achievement Award
Recipients
Berea High School - Alexandria Horn
Paul Laurence Dunbar High School - Alexander Alonso-Ibarra
East Jessamine High School - Justin McIntire
George Rogers Clark High School - Sarah Vickers
Henry Clay High School - Charlotte Kessinger
Lafayette High School - Nick SirLouis
Lexington Catholic - Ashlyn Coleman
Lexington Christian Academy - Blake Richardson
Madison Central High School - Bailee Vanover
Madison Southern High School - Conner Coyle
Model Laboratory School - Nathan Frisbie
Sayre School - Lauren Dunn
Scott County High School - Kadee Hudson
Tates Creek High School - Cameron Davis
West Jessamine High School - Alexis Rich
Woodford County High School - Tylan Tucker
Thank you
for our partners
Keynote
Sponsor
Gold
Sponsors
Silver
Sponsors
Bronze
Sponsors