Bluegrass Orthopaedics is proud to acknowledge our latest Comeback Champion - Mr. Joe Duff. Mr. Duff has been active his entire life, including competing in water skiing events! He is a spry 86 year old and wanted to be sure to get out on the lake this summer. He had injections in the past with some benefit, but he was determined to live an active lifestyle, and a knee replacement would be needed to ensure that.
BGO proudly serves athletes of all ages, and Mr. Duff put his trust in BGO's total joint specialist Dr. Christian Christensen. He had a total knee replacement surgery in September of 2019, and began with BGO's home health rehab team shortly thereafter - Mr. Duff was determined to get back on the water in 2020. See the images below for his pre- and post-surgery x-rays.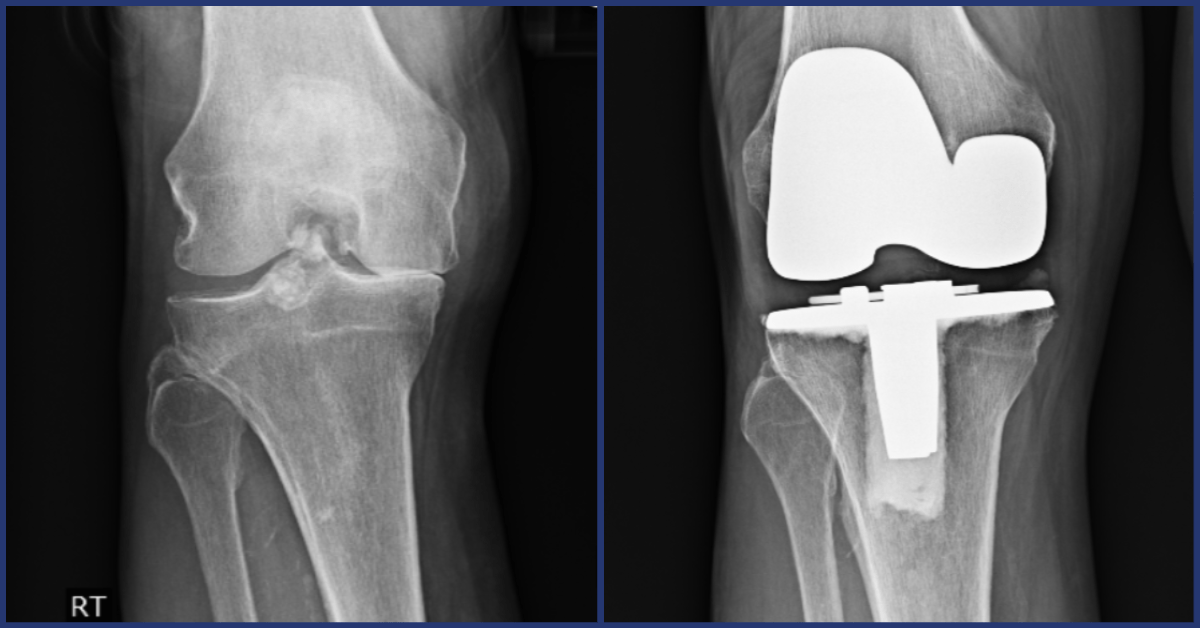 Although the COVID crisis changed much of 2020, as you can see below, Mr. Duff did in fact get back on the water! For those patients considering a total knee replacement, Mr. Duff is a great example of a true Champion. These surgeries can be life-changing, and Mr. Duff is back enjoying his life and the activities he enjoys - including water skiing!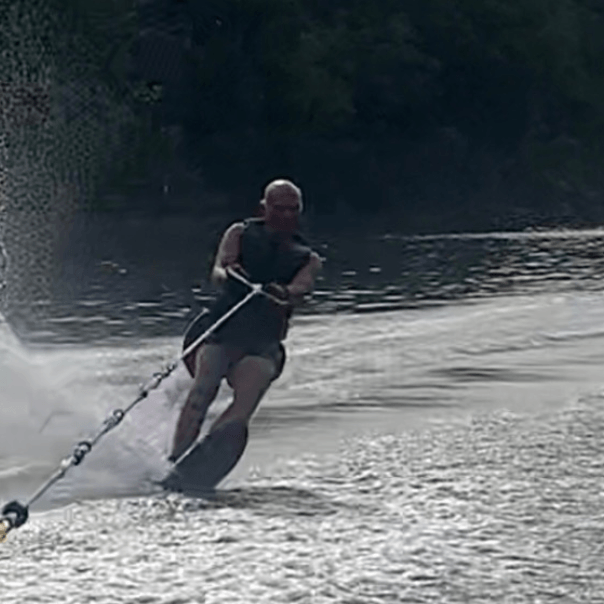 BGO's physical therapist, Chris Bagbey, has this to say about Mr. Duff: "One of the hardest working patients that I've had the pleasure of working with. Joe was very diligent to working as hard as he could with therapy because he had the ultimate goal of getting back to slalom skiing. Joe faced this adversity head on and worked hard to get where he is today. It's amazing to watch a patient go from barely walking around his house to slalom skiing. Joe is a true inspiration to all!"
To learn more about our total joint specialist, Dr. Christian Christensen, please click here!