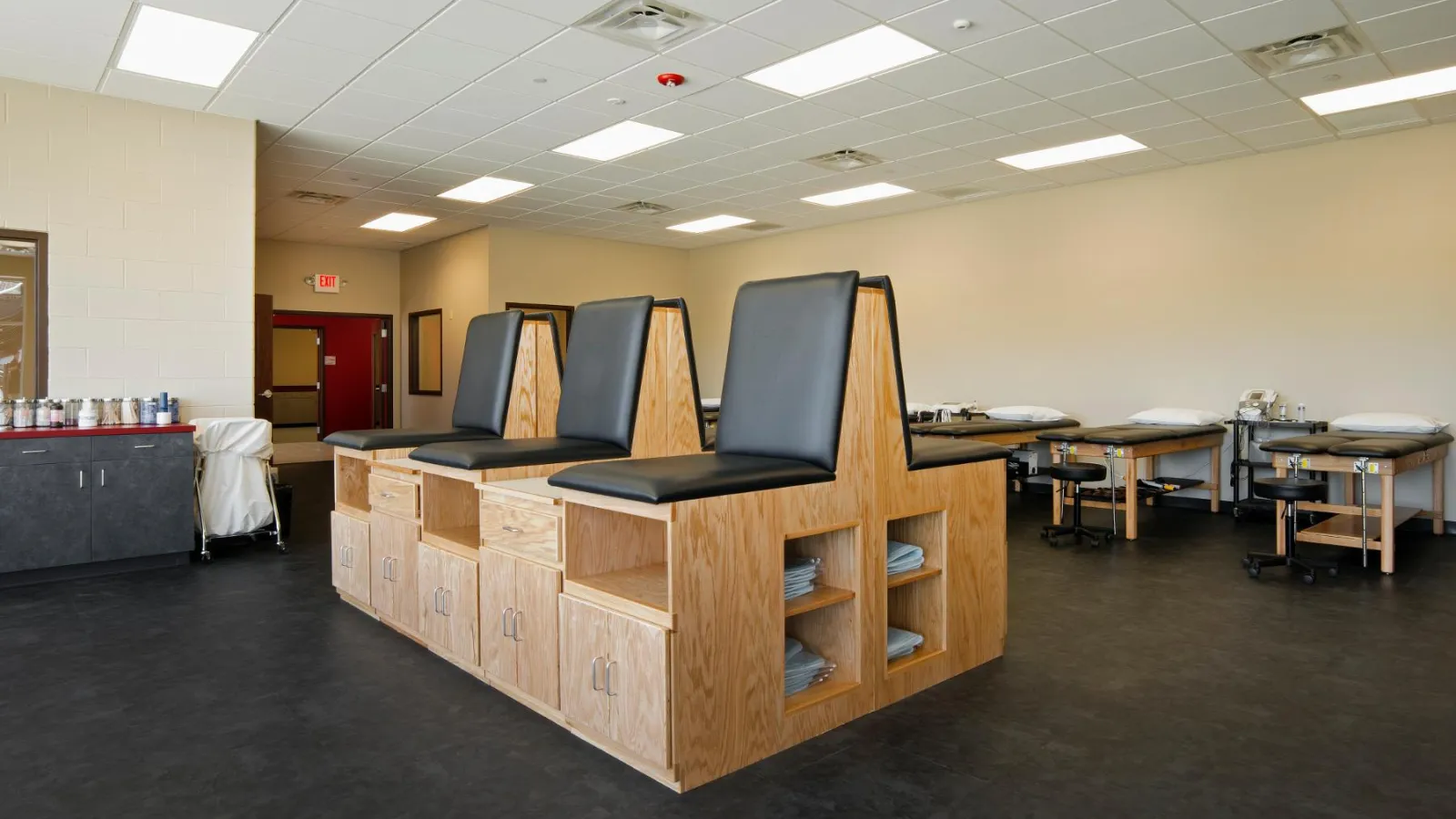 Transylvania University
Sports Medicine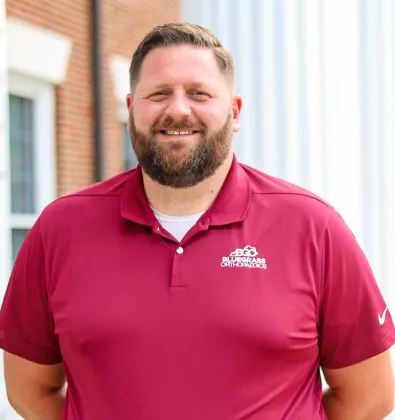 Nicholas Reuss,
MS, LAT, ATC, PES, CES
Nick Reuss is the Director of Sports Medicine at Transylvania University. Prior to his current role as Director of Sports Medicine, Reuss served as an Assistant Athletic Trainer for Transylvania, working in the role of Physician Extender along with his duties at Transylvania. Before his arrival at Transylvania, Reuss was with Beacon Orthopaedics and Sports Medicine in Cincinnati, Ohio, providing outreach coverage to Reading High School along with duties in the physical therapy clinic.
As Director of Sports Medicine at Transylvania, Reuss oversees various administrative duties as well as providing rehabilitation and preventative services to Transylvania's student-athletes. His main goal is to keep each student-athlete healthy and in competition.
Reuss graduated from Ohio University with a Bachelor's of Science degree in Athletic Training in 2005. He then continued his education at Ohio University and obtained his Master's of Science degree in Recreation and Sports Sciences in 2006. Reuss holds a certification from Kinesio USA as a Certified Kinesio Tape Practitioner and two certifications from the National Academy of Sports Medicine as a Performance Enhancement Specialist and as a Corrective Exercise Specialist.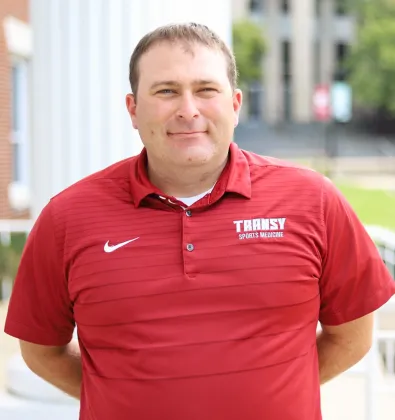 A native of Lima, OH, Sutton brings over 15 years experience in the Athletic Training field with prior stops at the high school, collegiate, and professional levels. Sutton was the Head Athletic Trainer at nearby Paul Laurence Dunbar for the 2015-2016 academic year as well as the Head Athletic Trainer at Westerville Central High School in Westerville, OH from 2008-2015. While at Westerville Central, he was awarded the GEM (Great Educator Mentor) Award in and The Ohio State University Preceptor of the Year Award for Athletic Training in 2015.
From 2006-2008, Sutton was based in Stillwater, Oklahoma where he obtained his master's degree from Oklahoma State University. While a graduate student, Sutton also served as the primary Athletic Trainer for the Cowboys baseball team.
Sutton's key duties at Transylvania include helping all student-athletes on a daily basis with physical rehabilitation and treatment for athletic injuries, as well as providing preventative exercise to keep them healthy and on the field. Before beginning his career in athletics, Sutton received a Bachelors of Science in Allied Medical Professions from The Ohio State University in 2006 and Masters of Science in Applied Exercise Science from Oklahoma State University in 2008.
Sutton resides in Lexington with his wife, Meg, and two daughters Ellie and Lena.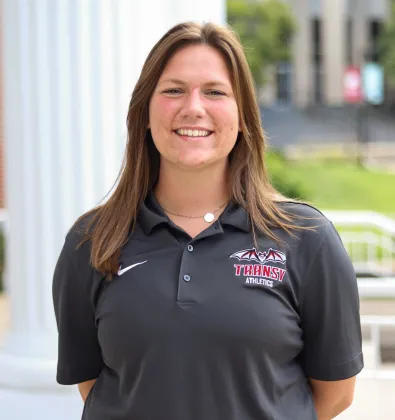 Ashley Higginbotham,
MBA, LAT, ATC
Ashley Higginbotham is an assistant athletic trainer at Transylvania University, primarily covering women's field hockey, cross country/ track and field, and softball with secondary coverage of women's and men's tennis.
Ashley completed her Bachelor of Science degree in Athletic Training at the University of Cincinnati in 2018. From 2018- 2020, she completed her master's degree in business administration at Bluffton University while working as a graduate assistant athletic trainer, providing sports medicine coverage for the university's football and baseball teams. From 2020-2021, Ashley worked as an intern at Northern Kentucky University providing sports medicine coverage for the softball team.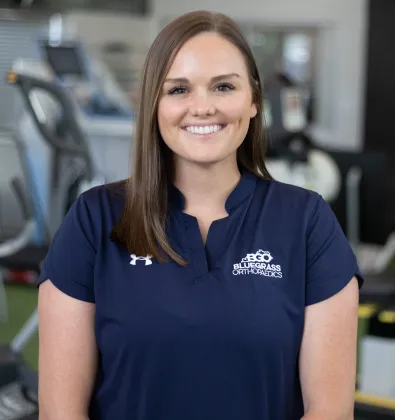 Kayla Hanson joins the sports medicine team as a Transylvania alumna. Coming from a military family, Kayla spent most of her childhood in Arizona. She moved to Kentucky in 2011 to attend Transy where she completed her collegiate softball career. She received a Bachelor of Arts degree in Exercise Science in 2014 and went on to complete a Master of Science degree in Athletic Training at Eastern Kentucky University in 2018.
Prior to joining Transy's sports medicine staff, Kayla spent three years as the Head Athletic Trainer at Great Crossing High School in Georgetown, KY. While there, she oversaw all sports teams and athletes. Kayla has always had a deep passion for sports and loves helping young athletes reach their full potential.

Connect With
Your Athletic Trainers
ATHLETIC TRAINING MISSION STATEMENT

Located adjacent to the main gym in the Beck Center's lower level, Transylvania's Athletic Training staff strives to provide the highest quality health-care to our student-athletes. The Certified Athletic Trainers (ATC) are highly qualified and trained medical professionals with diverse educational backgrounds and experiences. They are fully accredited by the National Athletic Trainers' Association Board of Certification and the Commonwealth of Kentucky. The staff specializes in the prevention, assessment, treatment, and rehabilitation of injuries to our student-athletes. Athletic trainers have been recognized by the American Medical Association as allied health-care professionals since 1990.

SPORTS MEDICINE HOURS

The athletic training rooms are located at two locations on campus: the performance floor of the Beck Center and the north side of the new Transylvania Athletic Complex. The Beck Center location is open daily, Monday through Friday, from 9:30 a.m.-6:30 p.m. These hours may vary depending on the athletic season and home competitions.

The athletic training room at the athletic complex and Beck Center is open 1.5 hours prior to competition on weekends. Other times are arranged on an as-needed basis.
What the Athletic Trainer
Can Do for You
The athletic trainers at Transylvania University perform many different functions, some that you may not know about. Their biggest job is to keep the student-athletes safe and as healthy as they can. They do this through these different areas.

Timely Referral to an Orthopaedic Specialist
Transylvania's athletic trainers have close relationships with the orthopedics physicians and physician assistants at Bluegrass Orthopaedics. These relationships allow for appointments to be made the day or day after an injury that needs advance imaging or evaluation, saving your family time and money compared to going to an emergency room, and then getting referred to a specialist to receive higher level care.
Injury Prevention
The athletic trainers help student-athletes be in the best state possible condition to compete well while minimizing the risk for injury. This is done by teaching proper body maintenance by properly stretching, foam rolling, and other soft tissue techniques, strength training, and maintaining proper movement mechanics.
Injury Evaluation
If an injury does occur, athletic trainers have the skill set to evaluate the injury and make the decision on what is the next best step for that athlete, whether rest, rehabilitation, or a more advanced diagnosis and imaging to discover the severity of the issue.
Injury Rehabilitation
After an injury occurs, student-athletes can spend time doing rehabilitation with the athletic trainers to help them return to their sports not only faster, but with less risk of injury if they did not do any therapy. At Transylvania, the rehabilitation focuses on returning to optimal mobility and strength, increasing movement efficiency, and preparation for explosive sport activity.
Emergency Preparation
In case of emergencies, the athletic trainers are trained to handle these situations. They have the skills and expertise to handle any emergency, while also helping emergency service personnel get to the scene as soon as possible if necessary.