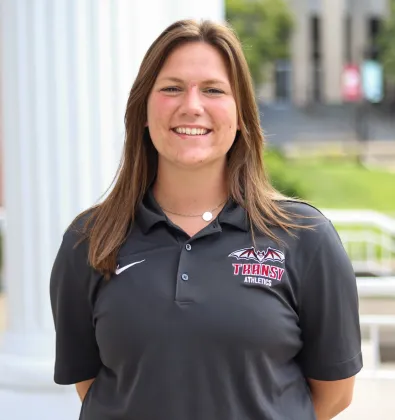 Ashley Higginbotham, MBA, ATC
Athletic Trainer
Ashley Higginbotham is an assistant athletic trainer at Transylvania University, primarily covering women's field hockey, cross country/ track and field, and softball with secondary coverage of women's and men's tennis.
Ashley completed her Bachelor of Science degree in Athletic Training at the University of Cincinnati in 2018. From 2018- 2020, she completed her master's degree in business administration at Bluffton University while working as a graduate assistant athletic trainer, providing sports medicine coverage for the university's football and baseball teams. From 2020-2021, Ashley worked as an intern at Northern Kentucky University providing sports medicine coverage for the softball team.