As a physical therapist I felt compelled to share my personal journey with contracting COVID-19 in hopes it may encourage others with their fitness and wellness goals. While research continues to be an arduous task with fluctuations in information, it can leave you feeling unsure where to even begin to resume physical activity let alone restore previous fitness status.
I considered myself a healthy 53 year old female with no comorbidities other than hypothyroidism. I recently completed my annual physical in September of 2020 with optimal markers for cholesterol, A1-C, BMI, and triglycerides. I was training with a goal to complete a 10K come Thanksgiving morning. On October 28th that came to a screeching halt after contracting COVID-19. I experienced 5 days of fever and 10 days of body and muscle aches, loss of taste, and smell. The fatigue was daunting. However, I was able to recover at home and after 4 weeks began my journey to resume running in hopes to reach that 10K goal. I am pleased to say 3 months later I am halfway there, and I can make it to a 5k distance feeling pretty good!
In honor of national heart awareness month, I wanted to kick start the month with some helpful information that may improve and inspire your conditioning goals and heart wellness. While the safety and timing or returning to exercise or intense training after contracting COVID-19 is still unknown, the US Department of Health and Human Services offers Physical Activity Guidelines for Americans that are recreational exercisers. People who experienced mild to moderate symptoms and were not hospitalized , and had no signs of cardiac symptoms were recommended to resume recreational exercise at moderate intensity. It must be stated that everyone should consult their primary care physician first.
For those more competitive athletes a more recent article in the American College of Cardiology, "Exercise and Athletics in the COVID-19 Pandemic Era" addressed an algorithm that was offered as a guide to return to exercise (Phelan et al).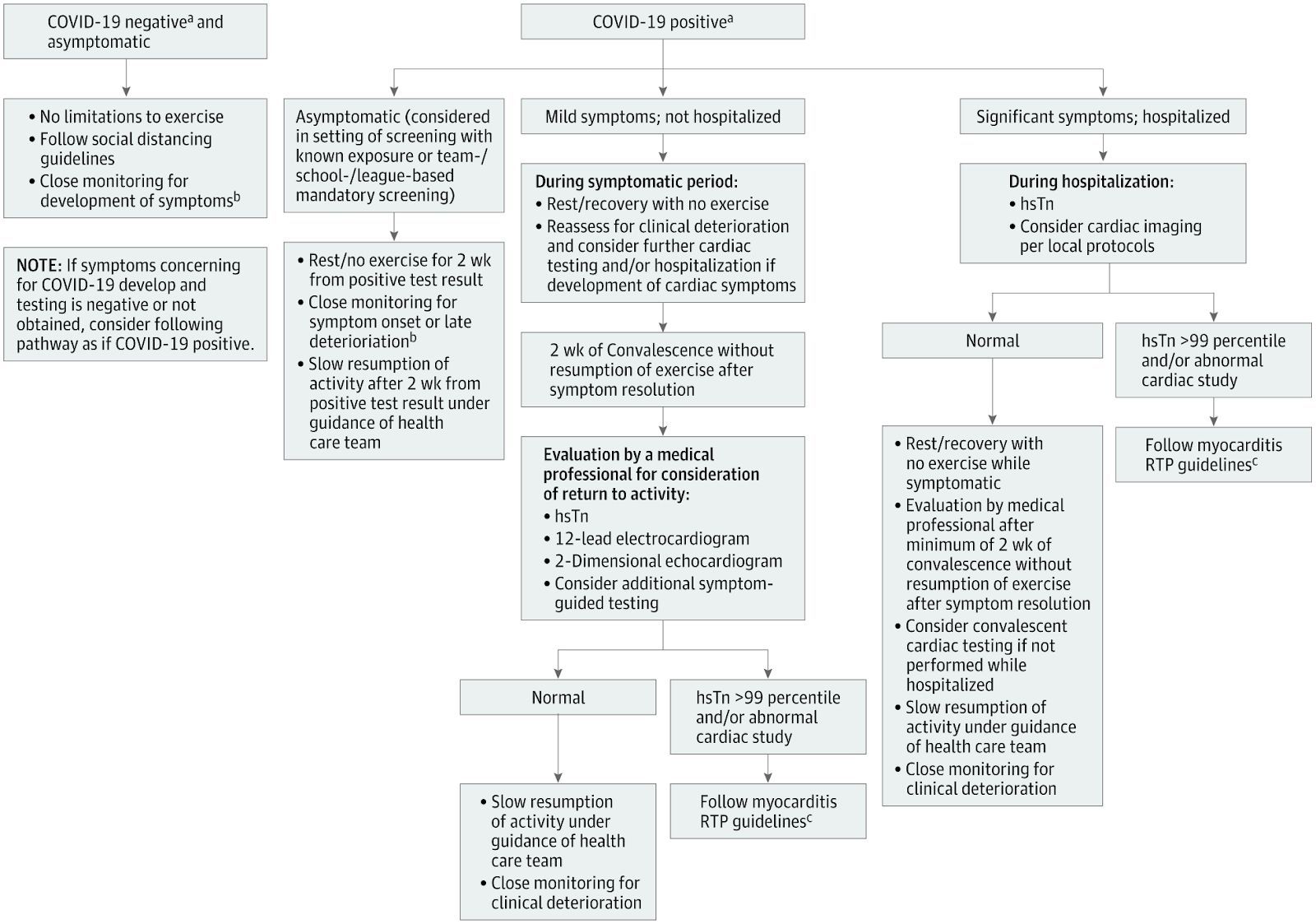 Whether you are a recreational exerciser or competitive athlete, resuming your pre-COVID workouts are encouraged. However, please consult your primary care physician if you have any concerns. Once you are cleared, we here at Bluegrass Orthopaedics can assist you with your exercise plan. We have licensed physical therapists, athletic trainers as well as personal trainers that can help you get back on track. Please call 859-263-5140 to set up your appointment today.

Source:
Phelan D, Kim JH, Chung EC. A game plan for the resumption of sport and exercise after coronavirus disease 2019 (COVID-19) infection. JAMA Cardiol 2020. [Epub ahead of print].
---
About the Author: