WHAT IS THE STORY BEHIND "DRY NEEDLING"?
Dry needling (DN) is a treatment strategy commonly employed by many Physical Therapists and other medical professionals whereby solid monofilament needles of varying gauges and lengths are inserted into different soft tissues throughout the body. The purpose of needle insertion and other aspects associated with DN (such as manual manipulation of the needle or the addition of electrical stimulation intra-tissue) is primarily to reduce pain and return the individual to their prior functional level as quickly as possible with minimal discomfort. All the traditional forms of Physical Therapy are still utilized to help the client, but DN has been a great addition to help improve the overall efficacy of treatment sessions.
A very fine filament or 'needle' (think~ an extremely thin guitar string [usually no more than the diameter or 2-3 strands of human hair]) is inserted through the skin and into the deeper tissues that are considered to be inflamed, or the problem areas determined by your physical therapist. The theory behind how and why "Dry Needling" works, is by causing a 'microlesion' within the pathological tissue thus breaking up shortened tissues, inhibiting a reflex arc from the nervous system to the tissue, normalizing the inflammatory response, and centrally mediating the pain. This mechanical, bio-chemical and neuromuscular effect provides an environment that enhances the body's ability to heal which ultimately reduces pain.
Dry Needling (DN'ing) is NOT acupuncture, and a distinction needs to be made noting that the two terms are not synonymous. The mechanisms of needle insertion, though similar in nature, are differentiated in the application and theory behind the two different types of needling interventions. DN'ing has been developed on a foundation of the general principles of western medical science. The understanding and practice of DN'ing require that the practitioner has formal medical education, with comprehensive training from the basic sciences, human anatomy (human cadaveric dissection), neuroanatomy, kinesiology, biomechanics, physiology, pathology, & clinical diagnoses etc. all of which gives the Dry Needler a strong three dimensional understanding of the body. Contrasted with Traditional Chinese Medicine which was developed over hundreds of years ago in a culture that did not demand scientific inquiry in the same way as we do now in western medicine. One is not necessarily bad and the other good, DN'ing principles are based evidence, & has the backing of the scientific / medical community as an accepted medical procedure. David Escobar has practiced physical therapy for over 28 years, and stay's up to date with the current trends in the profession. David has completed both foundational & advanced "Dry Needling" course work.
DN'ing is more than "trigger point dry needling" (TrP-DN) or "intra-muscular manual therapy" (IMMT). Though commonly described as, or referred in these two terms, DN'ing is much more than these two narrowly defined titles. DN'ing focuses on nerves, tendon insertions onto bones, ligamentous structures, bursitis pathology, trigger points regions of muscle, strains conditions. The breadth of conditions effectively treated by DN'ing leads to a definition that is much more broad than TrP-DN or IMMT lends credit to. Dry Needling can be utilized for athletes of all ages as a preventative, maintenance and as a treatment effect.

-----------------------------------------------------------------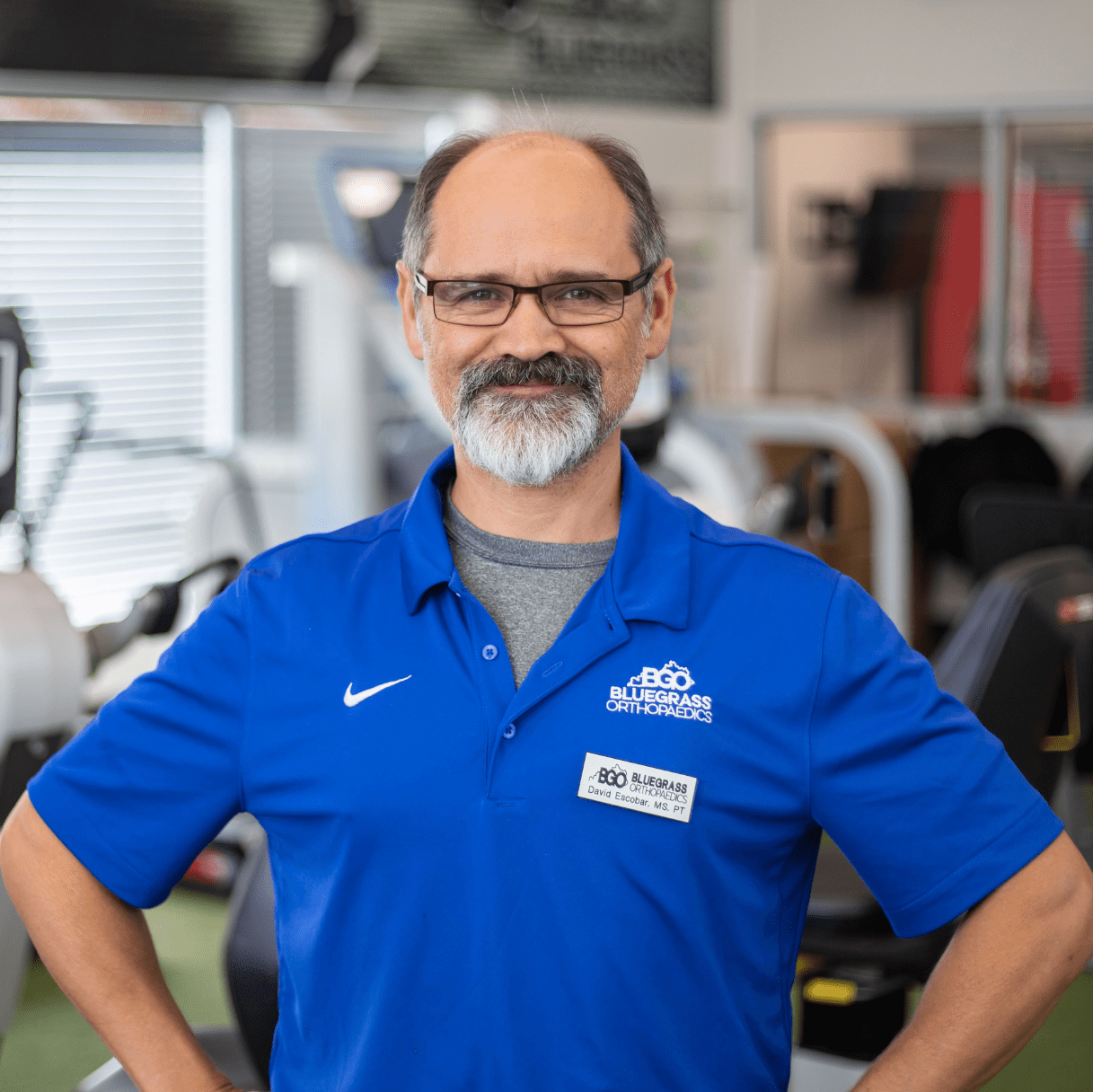 To learn more about our physical therapist, David Escobar, please click here!