Bluegrass Orthopaedics is proud to acknowledge our latest Comeback Champion - Mr. Harry Rogers. Mr. Rogers, at the young age of 91, had a total knee replacement on his left knee in early January of 2020, with a total knee replacement on his right knee in late February (just before the COVID pandemic halted all elective procedures). He was able to begin his therapy with the Willows, but then switched to BGO shortly thereafter.
"I had double knee replacement within a month of each other. After being treated at the Willows for therapy, I moved to therapy at BGO where I was treated by Lee Preston. Lee is a very nice guy who knew what to do and it helped me tremendously in my Rehab. After my insurance ran out, I transitioned over to Lacey, BGO's personal Trainer, who is a very fine young lady and very good at her job. Her sessions have been very beneficial for the rest of my strengthening and rehab process. I have enjoyed every part of my BGO experience and recommend anyone to come here."
BGO's personal trainer, Lacey Curtis, has this to say about Mr. Rogers' recovery: "He has become like my grandfather, and he is willing to do anything to enhance his recovery. When young, he played for Coach "Bear" Bryant, and was a Colonel in the US Air Force. I loved hearing his stories, and getting to know him on a personal level. I am thrilled by his progress, and will truly miss him after he completes his bridge program."
For those patients who are considering a total knee replacement, Mr. Rogers is a great example of a true Champion. Recovering from these surgeries can be a long road, but getting through to the other side of recovery can be life-changing.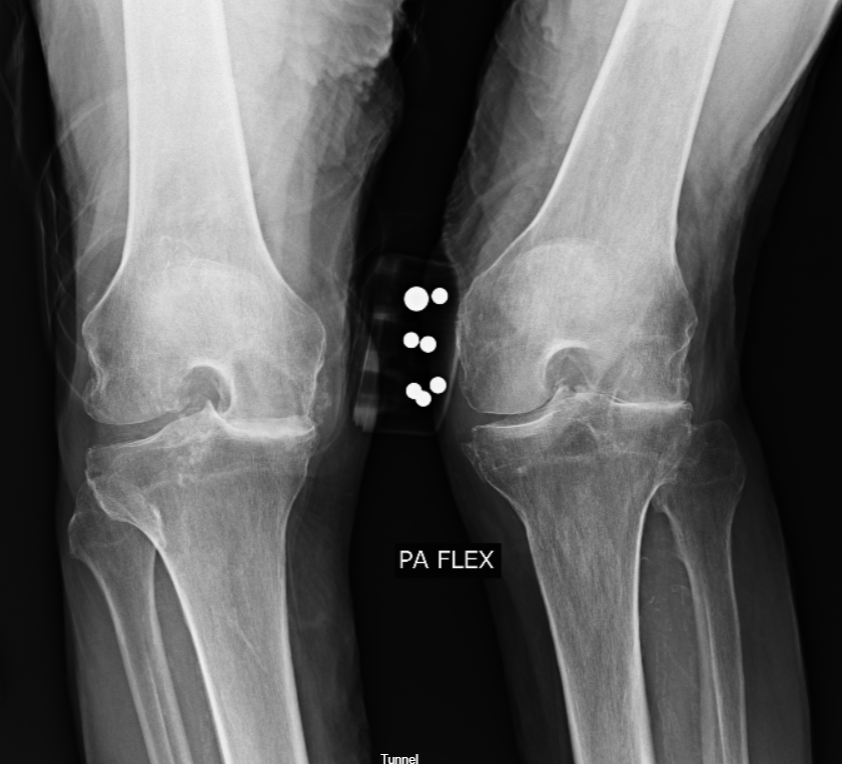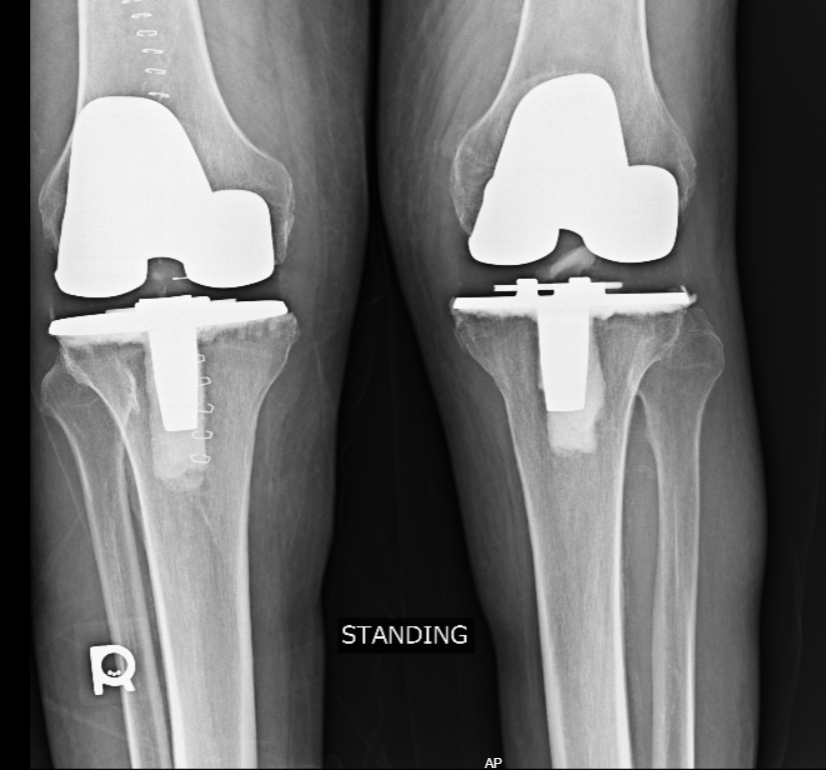 To learn more about our total joint specialist, Dr. Christian Christensen, please click here! To learn more about BGO's physical therapy department, including the Bridge Program, click here!