Bluegrass Orthopaedics is proud to acknowledge our latest Comeback Champion - Ms. Clare O'Donnell. Clare came to BGO in December of 2019 after having pain and catching in her knee from a workout two months earlier. She had always been very active, and enjoyed going to the gym multiple times a week, but this injury had sidelined her.
"Something in my knee just didn't feel right. After two months of walking around on it, and trying to convince myself it would heal on its own, I went to Dr. McGonigle and got an MRI", remembered Clare. Unfortunately, the MRI showed a tear in her lateral meniscus, which would require surgery. "After discussing my options with Dr. McGonigle, the plan was to repair it if possible since I was under 30 and that would give me the best chance to resume my very active lifestyle. A repair would mean a longer recovery, but a better long-term outlook for my knee."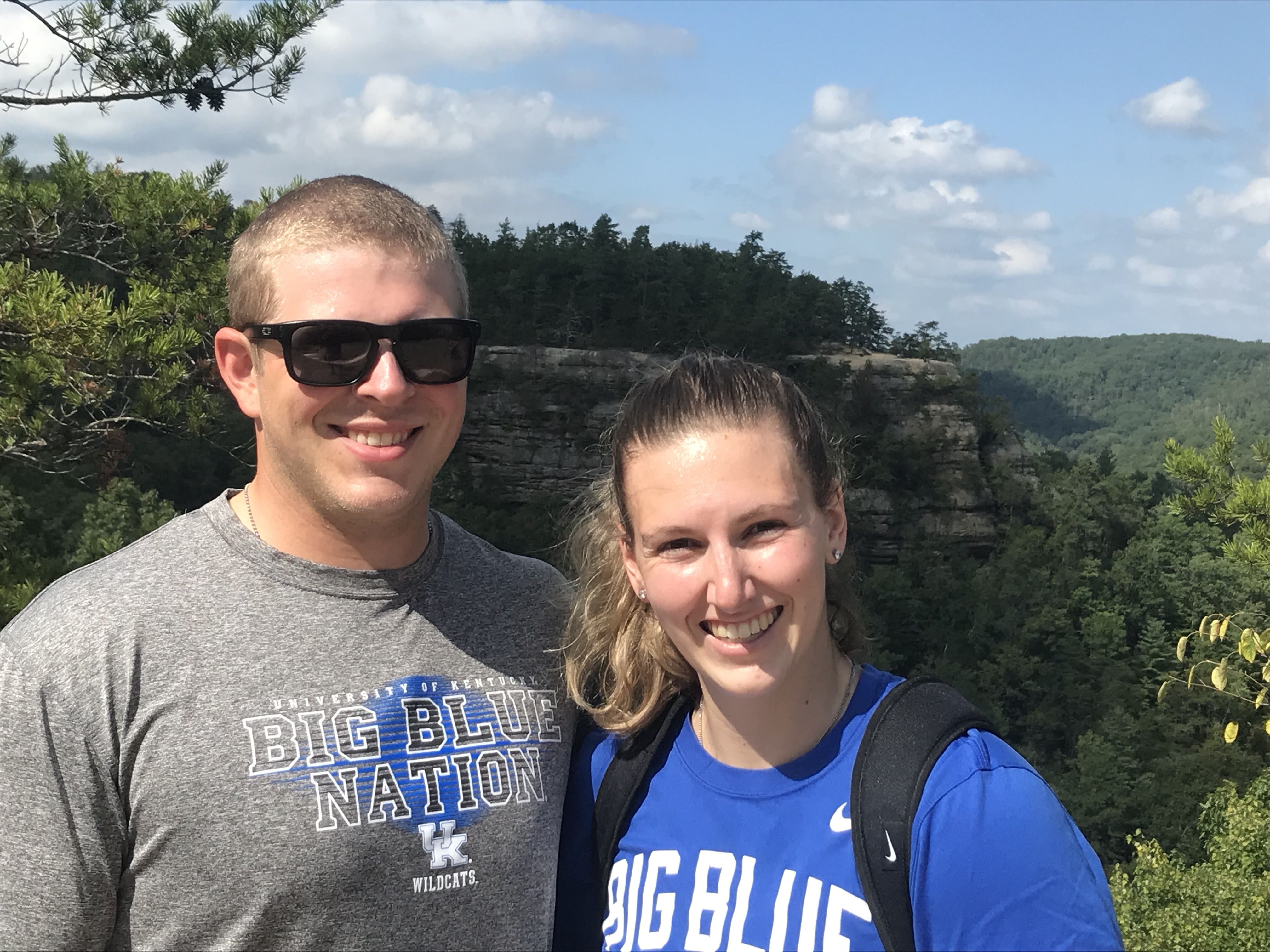 "I started physical therapy the next week, and I don't have enough good things to say about Lee Preston and the rest of the staff at Bluegrass Orthopaedics. I especially want to give a shout out to Bethany Dehner, who when the office shutdown during COVID, would kindly do virtual PT sessions with me in the evenings. I know those sessions kept me from losing progress during the shutdown. Lee worked with me every week to get my squat back to normal and get my knee back to it's pre-surgery state. I'm back enjoying all of my favorite activities and I know that would not be possible without BGO's help.
"Thank you again a million times over to Dr. McGonigle, Lee, Bethany, and everyone else at Bluegrass Orthopaedics!"
To learn more about our sports medicine specialist, Dr.Owen McGonigle, please click here!