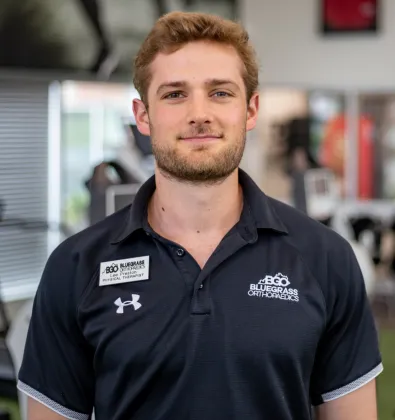 Lee Preston, PT, DPT, COMT, CMTPT
Harrodsburg Road Clinic Director
Lee is a 2018 graduate of the University of Kentucky with his Doctorate degree in Physical Therapy. He earned his undergraduate degree in Kinesiology from the University of Kentucky in 2014. Lee enjoys the orthopedic and areas of practice with an emphasis on manual therapy. Lee is a Maitland Certified Orthopedic Manual Therapist (COMT). This is an internationally recognized certification for merit in the field of orthopedic manual therapy. Lee has obtained the highest level of certification in trigger point dry needling through Myopain Seminars (CMTPT: Certified Myofascial Trigger Point Specialist). Lee is also an avid fisherman. He enjoys fishing for all species but is primarily a bass fisherman. In addition to fishing, he loves canoeing/kayaking, camping, lifting, playing soccer, and spending time with his family and friends. Lee is recently married and is an owner of a young border collie named Fynn.